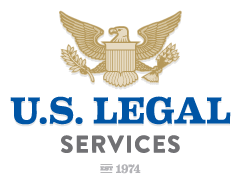 About Our Services

U.S. Legal Services, Inc. offers a wide range of legal expense service plans to pay Attorneys for individuals, groups, businesses, associations and a variety of other plans to fulfill everyone's needs.

Devising cost saving legal plans in the early '70's and emulated by many health plans today, U.S. Legal Services, Inc. offers many different types of plans tailored for individuals, families, groups, small businesses and most recently to help America's Senior Citizens. The company is spreading across the United States and also operates in the U.S. Virgin Islands and Puerto Rico.

Knowing that the average American cannot afford legal fees, U.S. Legal Services, Inc. created Florida's first legal services plan. These Plans cover 100% of all Attorney's fees for most legal problems! With any of these plans anyone can have virtually unlimited legal services, access to attorneys and the legal system, at a price anyone can afford.

Please note that our enrollment fees are non-refundable.